One of our custom projects, a beautiful entertainment credenza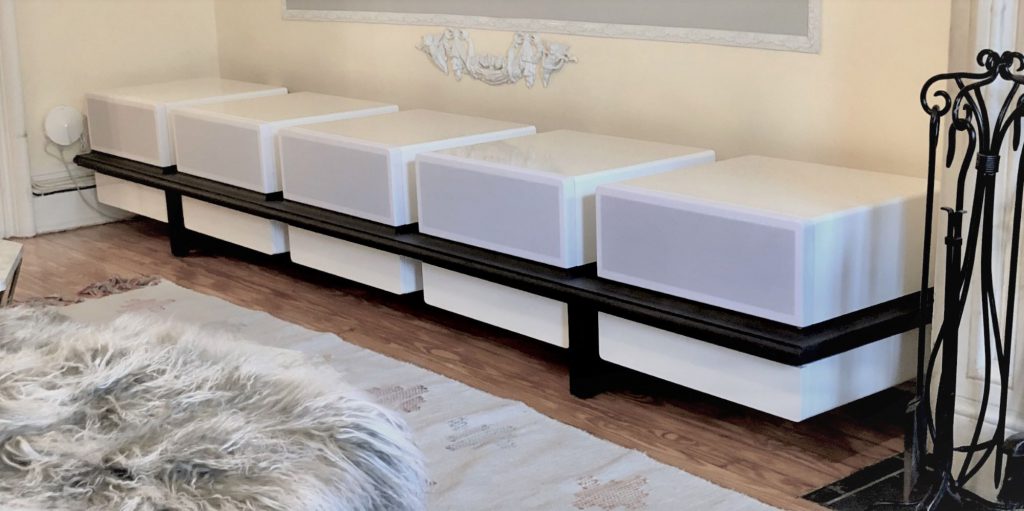 Recently one custom contacted us to make a custom media credenza for his wonderful characteristic home, he designed this credenza, it combines modern style and a lot of classic details. We knew this is going to be a great centrepiece once finished, but to achieve the high quality result, it's going to be challenging.
This credenza is including 5 sets of top and bottom media cabinets, a large sold wood plank with 5 podiums on both top and bottom matching these cabinets. The plank and legs were made of solid red oak, mortise and tenon jointed, dark stain finished. Cabinets are high gloss white lacquered, they have rounded corner edges and sharp looking front, these cabinets are organizing entertainment devices, speakers, media players etc. all stored in these compartments.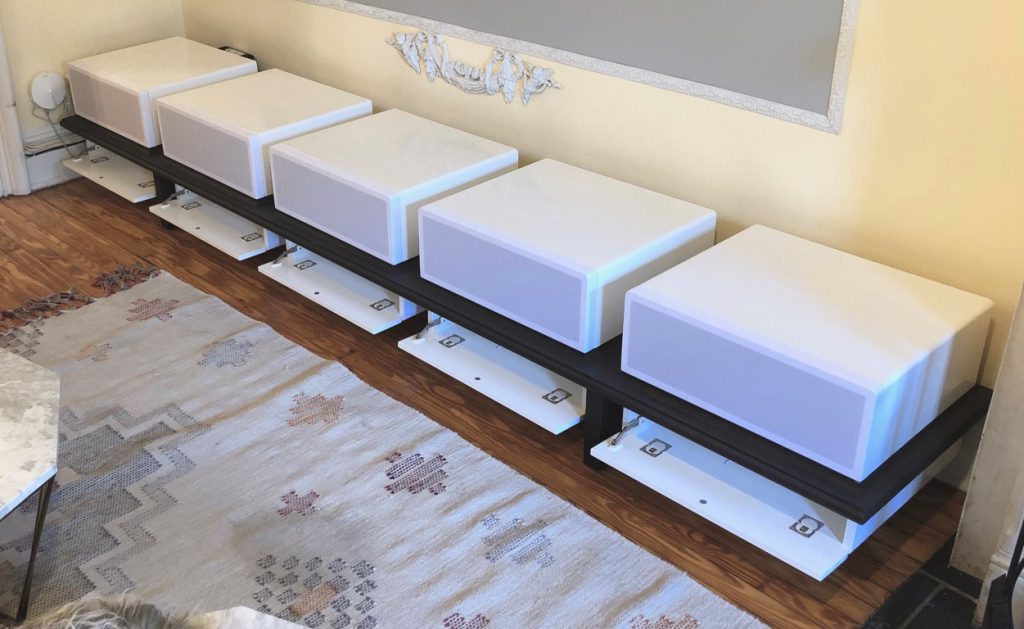 The solid wood plank was 12′ long, we did in butcher style panel, which was extremely heavy, needed 3 strong men to move it around. Lots of cuts and works on elegant profiles, all cuts must be precision, very changing but a lot of fun.
The finished piece is great! It's beautiful and elegant, a lot of classic profiles matching the room characters and overall sharp modern looking. It is now a centrepiece of this characteristic home.
– Designed by James McCormick @mcc.jj
– Crafted by Spark Shell Craft