A Perfect Blend of Modern and Classic Design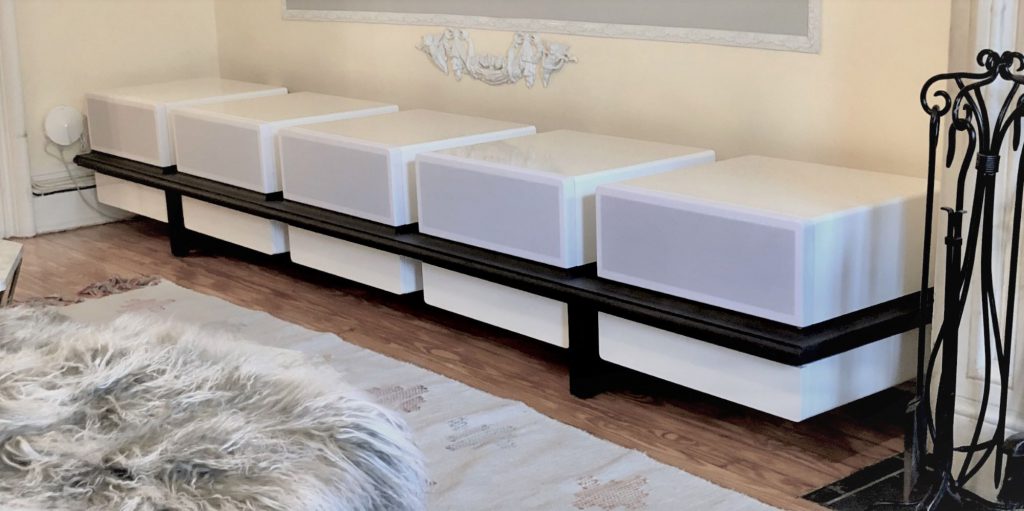 We were recently approached by a client to create a custom media credenza for their unique and charming home. The client's design for the credenza combined modern and classic details, making it a challenging but exciting project that we were eager to take on.
The credenza included 5 sets of top and bottom media cabinets, as well as a large solid wood plank with 5 podiums on both top and bottom that matched the cabinets. We crafted the plank and legs from solid red oak and used mortise and tenon jointing to ensure durability. The oak was then finished with a dark stain that added a touch of sophistication to the overall design.
The cabinets were lacquered with high-gloss white and had rounded corner edges and a sharp front, providing ample space for entertainment devices, speakers, media players, and other gadgets. To add to the complexity of the project, the solid wood plank was 12 feet long and had a butcher-style panel that was extremely heavy and required three strong men to move it around. We also had to make precise cuts to create elegant profiles that matched the classic character of the room.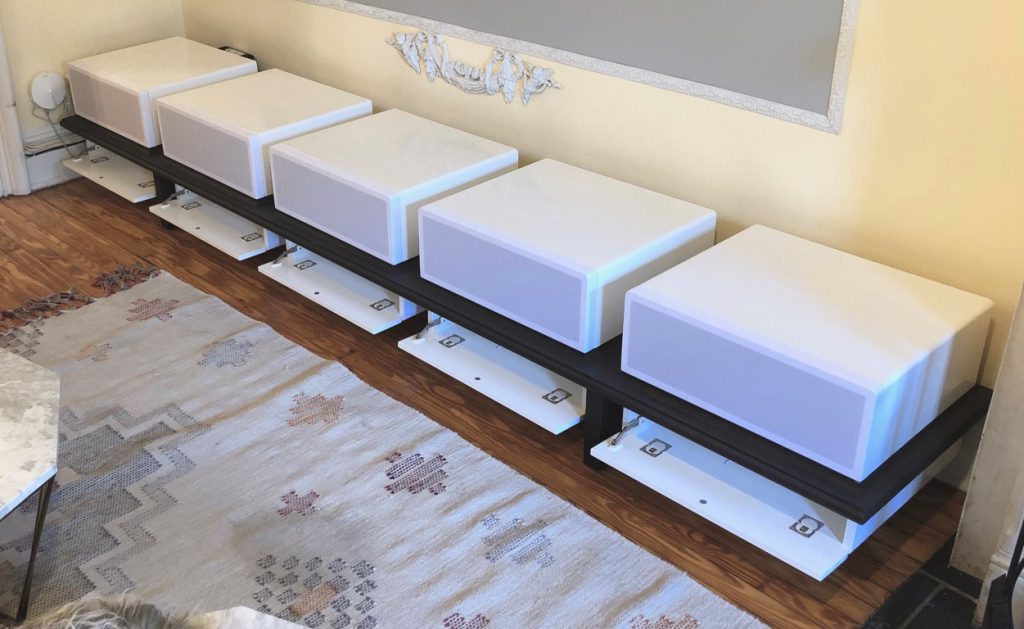 Despite the challenges, the finished piece was a true masterpiece of craftsmanship and design. The classic profiles of the credenza perfectly complemented the unique character of the room, while the modern look of the cabinets added a touch of elegance. The credenza is now a centerpiece of the client's home, showcasing their distinct style and taste.
– Designed by James McCormick @mcc.jj
– Crafted by Spark Shell Craft